All of our social workers are NDIS-approved at Connect2Care
At Connect2Care, our NDIS social workers support participants in connecting with their community and accessing the services they need.
Our social workers also support NDIS participants who have complex needs, or who are at risk of harm. We can connect you with support services, and provide advice and guidance on a range of NDIS-related matters.
We understand that social workers are often the first point of contact for people in need. We help individuals and families to cope with challenges such as poverty, addiction, offending behaviours, mental health, and relationship problems including child welfare and family and domestic violence. Our NDIS-registered social workers also work with schools, hospitals, and government agencies to ensure that services are available to those who need them.
In addition, our social workers advocate for social justice change. We work to promote equal access to education, employment, housing, healthcare, and other basic rights.
We are dedicated to improving the lives of others and making our world a better place for everyone. If you would like to speak to one of our NDIS social workers, contact us today.
Some examples of the ways our NDIS-Registered social workers can help
Personal and family mental health counselling services. Our social workers have extensive experience in providing individuals and families with counselling services.
Information and referral to other NDIS services. All of our social workers are knowledgeable in regards to what NDIS services are available and can help you find the right services for you.
Coordination with and facilitating linkage to relevant services. Once we've found and referred you to the right services, we can facilitate connecting you with the service provider and make sure you're prepared.
Advocacy for individuals, families, and people experiencing social disadvantage. Our NDIS social workers can provide advocacy services for NDIS participants who may need extra support to access services or resolve conflicts.
Our NDIS-approved social workers are here to support you
All of our social workers at Connect2Care are NDIS-registered and so can provide support and assistance to NDIS participants. Our social workers are all highly trained and experienced, and can provide a range of services, including NDIS planning, support coordination, and more. If you're looking for NDIS-registered social workers in your area, Connect2Care can help. Contact us today to learn more.
Currently, social workers are not required to be AHPRA-registered, however, all of our social workers are highly experienced and qualified. 
Our social workers are bound to the three core principles of social work, as outlined by the AASW code of ethics:
Respect for persons
We believe that everyone has an equal inherent worth and a right to well-being, self-fulfilment, and self-determination, in accordance with the rights and culture of others, as well as a healthy environment. Our team of social workers:
Recognises the inherent dignity, value, and autonomy of each individual.

Recognises the rights of individuals and groups to be free from discrimination.

Treats others with respect and compassion, being aware of our responsibility to provide care and prevent harm.

Acknowledges that individual wellbeing is key, as autonomy, justice and personal responsibility must be balanced with the rights of others.

Recognises and respects the group identity, interdependence, reciprocity, and collective needs of distinct communities.
Social justice
Alongside the AASW, we believe that social justice is a key value. We think it's vital for our NDIS social workers to uphold and promote this principle not just within our workplace, but in society as a whole. Our team:
Promotes public policies, practices, and social conditions that protect human rights and seek to guarantee equal access, equality of opportunity, participation, and legal protection for all.

Fosters access and opportunity for all people, including those who are disadvantaged, vulnerable, or underprivileged, as well as those with exceptional needs.

Advocates change to social systems and structures in order to preserve inequalities and injustice.

Opposes and works to eliminate all human rights abuses and believes that economic, social, and cultural rights will be guaranteed in addition to civil and political liberties.

Promotes environmental protection as a component of social well-being.

Believes community involvement is essential for the planning and delivery of social policies and services.
Professional integrity
Our NDIS-registered social workers are guided by the principles of honesty, trustworthiness and good character. Our team:
Values the needs of others over personal gain.

Advocates for the use of power and authority in ways that will benefit humanity.

Promotes giving people the opportunity to think carefully and reflect on their own beliefs and values when making choices.

Encourages propriety, transparency and accountability in every decision and interaction.

Develops and promotes lifelong learning, education, training, and supervision to ensure competence and commitment to integrity.

Guarantees that all research activities follow the ethical regulations and guidelines put in place by governing bodies, such as universities, research institutes, agencies, and funding organisations.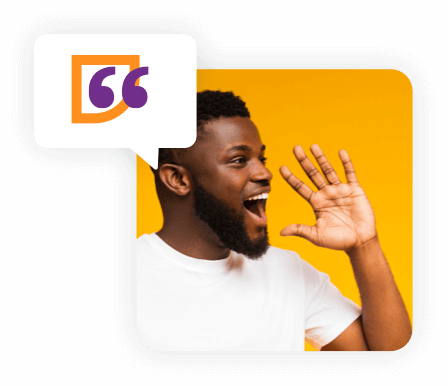 If you would like to know more about how we can help with
Social Work
or our other therapies and services,
contact our professional and helpful team today.